Our People
Our people are very important to us, as is making certain we provide you with the best possible professional financial advice. Below is a short biography for each of our colleagues together with their contact telephone number. For further contact details please see our "Contact Us" page.
---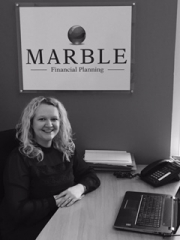 Kerry Nash, Director
Tel.
01227 276500,
Email.
kerrymarblefp.com
Kerry has worked in the financial services industry for over 15 years. Her career began with the Halifax and she continued to work there until Marble Financial Planning grew and became a successful business and in turn needed more support.
Kerry has worked as a Mortgage Adviser, Financial Adviser and a Regional Risk Manager within the Lloyds Banking Group before joining Marble FP, attaining an enormous amount of knowledge within the financial services sector while coupling that with a 'doing what is right for the client' attitude.
Kerry is diploma qualified in financial advice and also holds CeMap 1,2 & 3 for mortgages, alongside Cefa 1,2,3 & 4 for financial advice, enabling her to work as an extremely knowledgable and qualified business manager within the practice.
Kerry enjoys spending quality time with her family and is also part of a 'Back to Netball' team which is one of her favourite sports.
Liam Nash Dip PFS, Cert CII (MP&ER), Financial Consultant
Tel.
01227 276500,
Mobile.
07826 959670,
Email.
liammarblefp.com
Liam has worked in Financial Services since 2001, working with companies such as Barclays, Halifax and St James's Place. He prides himself on using his experience to give straightforward, easy to understand advice and genuinely enjoys helping people towards financial peace of mind.
Away from work, Liam loves nothing more than spending time with his two children but also enjoys many sports as well as taking a keen interest in property and history amongst other things.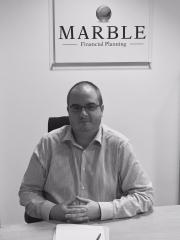 Robert Gardner, Mortgage & Protection Consultant
Tel.
01227 276500,
Mobile.
07789 359281,
Email.
robertmarblefp.com
Robert joined Marble Financial Planning from a nationwide Estate Agency group and comes from a background of Mortgage and Protection consultancy.
As a lifelong friend of Liam, Robert shares in the ethical vision for the company and prides himself on having an approachable manner and offering clear, concise and easy to understand Mortgage and Protection solutions.
Outside of work he enjoys spending as much time as possible with his young family and dog, Amber.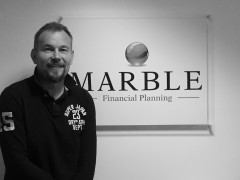 Neil Kefford BA (Hons) Fin Serv; Cert CII (MP), Mortgage & Protection Consultant
Tel.
01227 276500,
Mobile.
07770 273796,
Email.
neilmarblefp.com
Neil comes from a background of financial advice, working for Friends Provident and the HSBC group before spending 20 years as a radio presenter.
Now at Marble Financial Planning, with accreditation from the Chartered Insurance Institute, Neil is proud to be part of the team offering the best mortgage advice and making moving house and re-mortgaging as easy as possible for his clients.
Outside of work, Neil loves nothing more than spending time with his Curly Wife, Rebekah, two young boys and their one-eyed cat called Custard.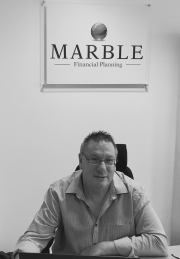 James Ashby, Mortgage Consultant & Equity Release Specialist
Tel.
01227 276500,
Email.
jamesmarblefp.com
James joined Marble Financial Planning from a local Estate Agency and comes from a background of Mortgage, Equity Release and Protection advice.
James is passionate about providing excellent customer service and takes great pride in delivering the best outcome for his clients for all areas of the business.
His previous employers include the BBC and Houses of Parliament whilst outside of work he enjoys spending time with his wife, family and grandchildren and is a huge Radiohead fan, but don't hold that against him!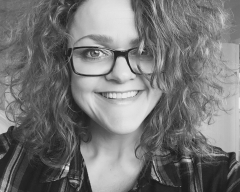 Rebekah Kefford, Advertising & Marketing Manager
Tel.
01227 276500,
Mobile.
07967 412444,
Email.
rebekahmarblefp.com
Rebekah is Neil's (curly) wife and has worked in advertising and marketing for over 26 years.
She started out in telephone sales at the Kent Messenger Group in 1991, then on to Thomson Directories, and then 18 years at Heart Radio as a Senior Account Manager, contributing heavily towards their commercial success.
Rebekah initially met Liam when she worked at Heart, at a breakfast meeting, proving they're not all a waste of time!
More recently having set up on her own, she turned to Liam to set up her pension and it was at this time they realised they could work together, helping with Marble's continued growth and success, through a part time position.
Her role within the business is to grow Marble's relationships with key introducers and clients, offering them our top quality and ethical financial services.
Rebekah has a husband and 2 young boys, so spare time is a luxury. Reading, and peace and quiet (and red wine!) are now her favourite past times!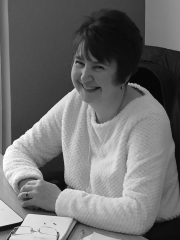 Siobhan Nash, PA to the Directors
Tel.
01227 276500,
Email.
siobhanmarblefp.com
Siobhan worked as a Civil Servant for 27 years before joining Marble FP in April of 2015 as a Personal Assistant to both Kerry and Liam.
As Liam's sister, Siobhan has bought into the vision for the company and her administrative experience has proved invaluable in keeping the office running smoothly to ensure clients are kept aware of progress and receive excellent customer service.
She has 3 children and enjoys keeping fit as well as socialising with friends when time allows.

Indices
Value
Move
%
FTSE 100
7,526.97
-8.47
-0.11
FTSE All Share
4,132.62
-4.44
-0.11
Biggest Movers
Value
Move
%
Sirius Minerals
27.65
1.65
6.35
Convatec Group
205.00
-74.30
-26.60
Currencies
Value
Move
%
Euro
1.12
0.00
-0.04
United States Dollar
1.33
-0.00
-0.25
Data is compiled by Adviser Portals Ltd every 60 minutes. Information is not realtime. Last updated: 16/10/2017 at 11:17 PM